What sample pack should I buy?
I'm sure you're aware there's an overwhelming amount of music production tools and products on the market, the big sample pack stores hold 1000's of sample packs, MIDI packs, construction Kits, and synthesizer presets, even our own store stocks hundreds of products. So how do I know which products will benefit you? Well, it all depends on your production needs, the genre your producing, and the production style you're after, do you need loops? Single Hits or one-shots? Do you need MIDI compositions and synthesiser preset included? are you looking for studio-recorded acoustic instruments or performances by professional musicians? These might sound like basic questions, but having these questions in mind will ensure you're buying something that will be useful to you and enhance your production.



What is a Construction Kit?
In music production, the term "construction kit" is used for a product that contains the tools to make a pre-constructed track or arrangement, these tools include loops, loop variations, modulated loops, and the MIDI composition. Construction kits can also contain synthesizer presets and occasionally you will see the arrangement, and Ableton effect chain templates included. These products are great for beginners and for recreating the tracks found in the products demo, however, the product is far more flexible than that as can be used in the same way as any other sample pack. Construction Kits are still samples that, like any other sample, can be edited, re-pitched, modified, re-arranged, and remixed. The extra MIDI files potentially make construction kits even more flexible than a standard sample pack due to the level of amendable information MIDI provides. MIDI contains the composition information to make the rhythm, chord progressions, basslines, or melodies, giving producers more editing options and better opportunities for learning music theory, arrangments, and rhythmical sequencing. more details relating to how to use MIDI and its benefits are explained below in the "Should I buy a sample pack that includes MIDI?" section.



What are song starters?
Song starter is a word used to describe a sample pack built around track compositions and arrangments. Generally, this includes multitrack stems and loops that are designed to work together. Very similar to a construction kit but doesn't always contain MIDI or other elements which are typically found in construction kits. I would also recommend reading the product details so you know exactly what's included in the product.



Should I buy a sample pack that includes MIDI?
Of course, this all depends on what you're looking for in a product, personally, I love MIDI and believe MIDI packs are massively underrated. MIDI is great for learning composition, rhythm, and arrangement techniques as the note, chords, and scale information can be broken down and experimented with. It is also a great way to view multi-instrument arrangments with the ability to analyse how one instrument interacts with another. So, if you like the product's audio demo, the arrangement and composition, then buying a sample pack, or construction kit, with MIDI included, will allow you to recreate the composition without being restricted to the original sound. MIDI is compositional information only and doesn't have a pre-selected sound, the MIDI can be used to control any of your synthesisers meaning you can design any sound you and your synthersisers are capable of creating. for more information on sound design, please see our sound design introduction article here.



What is the best sample pack?
As covered in the general theme of this article, the best sample pack for you may be different to the best pack for someone else, it all depends on your production goals. Having said that, as an owner of a sample pack shop and having reviewed 100s of products, I would like to highlight what I would consider the most useful and unique products in our catalog.



The best Tech-House sample packs
Turbo Samples - Tech House Sample Bundle 4
Turbo Samples create consistently great products, so it was very difficult to pick between their packs. The Bundle 4 product comes with 160 MIDI files, 1000 loops, and 500 single hits or one-shots. The production quality is superb, each sound has consistent punch, clarity, and warmth and gel together really well. The sounds are reasonably dry with minimal reverb and effects, however, they have had dynamic, EQ, and harmonic processing which they have done really well and is what set these samples apart.
The best guitar sample pack
Of course, this depends on the production and genres you're working in, however, I would like to highlight 2 different products which are exceptional guitar sample packs due to the music style and the mastership in performance and production.
If you looking for great musicianship and recordings from a high-end studio with a huge range of high-quality equipment then guitar samples don't get much better.
Rory Ronde is a highly established musician, renowned for his expertise as a guitarist, composer, and producer, particularly in the Jazz genre. He has a vast musical background that encompasses Jazz, Soul, R&B, Afrobeat, Dance, and POP, Rory Ronde has won numerous awards including Edison Jazz and Album awards with New Cool Collective.
WayWell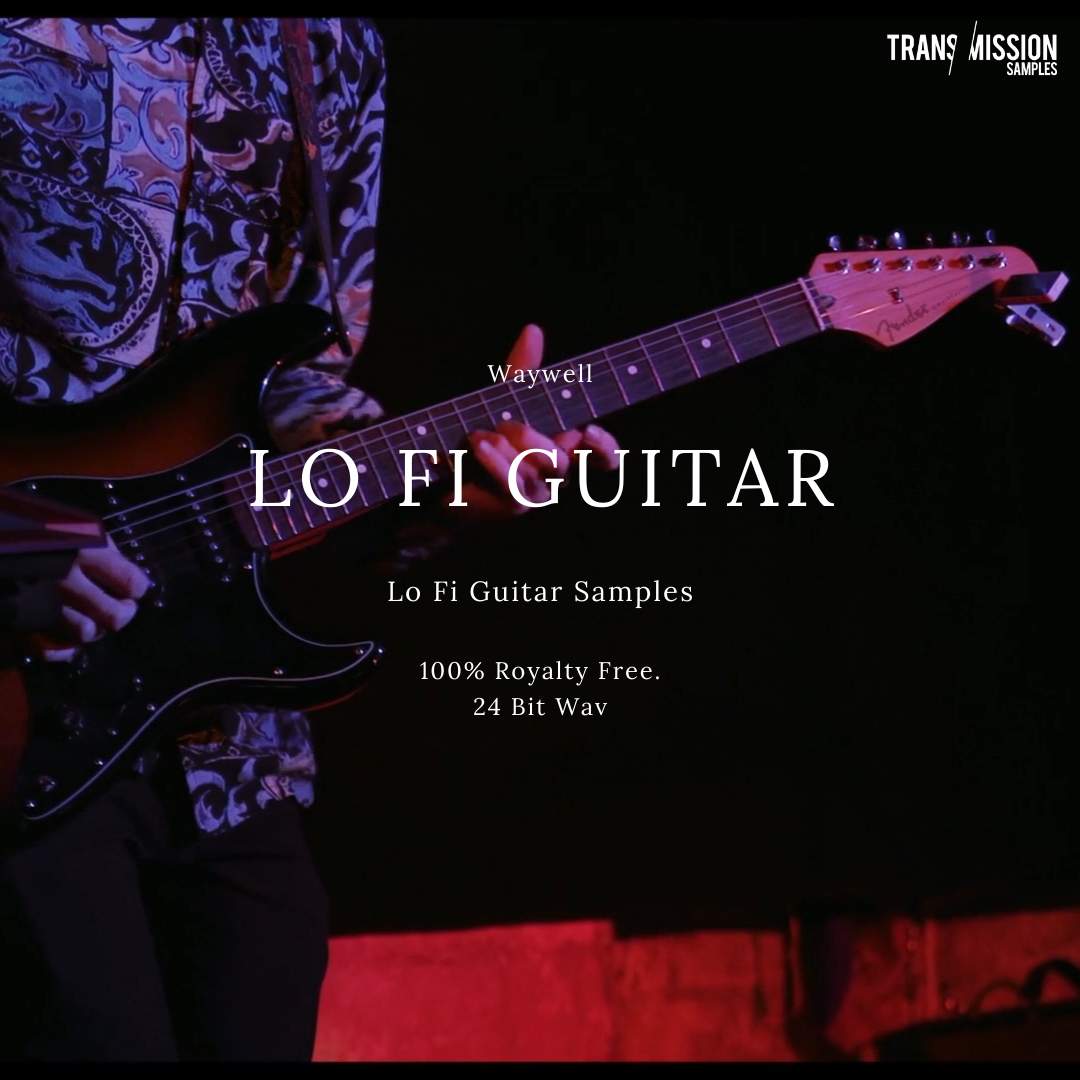 I am a big fan of waywells productions and music style. This pack is full of hypnotic, syncopated, and polyrhythmic riffs which can provide producers with a unique sound and style they may not be able to create themselves. The samples were recorded using industry-standard equipment and a professional studio setup, including a Mexican Fender Stratocaster guitar, a Fender Princeton Reverb amplifier, and an AKG C414 condenser microphone.


The best Lofi samples
This Lo-fi House Sample Pack from Producers Lyma and Seravince and Drums played by Richard Spaven is a fantastic collection of high-quality and versatile samples suitable for a range of genres within electronic music including Hip Hop, Nu-soul, Nu-Jazz, and LoFi. With great attention to detail, performances from professional musicians, and all analog recordings, these samples are deep, warm, and have huge amounts of character. The diverse range of sounds and loops, including broken beat loops, drum loops, acoustic drum loops, multi-track drum recordings, and a wide range of electronic synthesizers, offers a huge amount of creative potential for commercial music production.


Recorded Instrument Samples
This pack is great for injecting some Jazz into your productions, created by professional musicians and recorded at Flowriders studio, it includes live drums, guitar, Keys, and Trumpet with all analog processing and is recorded to Telefunken M15 Mastering Tape for superb warmth and quality. The product also features a multitrack 7-minute Jam which gives you huge variation and flexibility to create progressive, interesting, and human-sounding track arrangements.



The best Ambient Sample Pack?
This was a difficult choice as the production quality of Cloudy Samples products are consistently super clean and modern with beautiful melodies and chord progression throughout. This pack is a construction kit that includes, Samples, Loops, MIDI and Spire presets making the product extremely useful and flexible for Ambient, Chill out, Chill Step, Lounge, Trip Hop and LoFi productions.



Best sample pack for Hip Hop
Banger Samples - Vibes
If dark atmospheric melodies, riffs, and chord progression are your thing then this pack will add a serious vibe to your productions. This is a construction Kit so it does include MIDI, but also the loops fit together almost like a Jig Saw, using this with Ableton performance view you can have loads of fun creating dark, phat, and heavy productions


The best Vocal Sample packs
Seven Sounds - Reggaeton 2021
high-quality and innovative content with a futuristic and upbeat nature from the Latin urban genre, Reggaeton. This is a construction kit featuring a blend of Spanish and English vocal samples and acapellas, Drum hits and loops, Instrumentals, and music loops with the combination of MIDI. The vocals are seriously beautiful and high quality, with harmonising in Wet or dry options. Perfect for capturing tropical holiday vibes.